We have a talented and experienced team of hair stylists. Find out who's who.
Claire Gilbraith – Owner and Director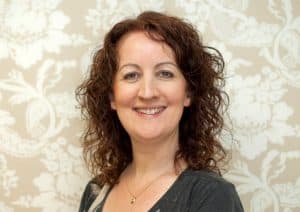 Claire grew up in Malvern, Worcestershire and started hairdressing when she was fifteen, becoming an apprentice when she left school and went on to work in a few salons around the town. She gained knowledge, experience and confidence working with well established brands such as L'Oreal and Wella.
In 2003 she moved to New Zealand where she was inspired by the talented stylists that she met and worked with. She continued to develop her hairdressing skills through extended courses, advanced colouring workshops and classes in innovative cutting techniques with top New Zealand hairdresser, David Shields.
She also took part in regional and national photographic competitions, which she loved.
Eventually Claire opened her own salon in New Zealand offering hair, beauty and nail treatments. The business was a great success and grew quickly to a team of six.
Then, one day at work Claire fell ill and was rushed to hospital with suspected anaphylactic shock. The diagnosis was that it was likely that she'd had an allergic reaction to one of the hair products she used in the salon.
Claire was devastated and began making arrangements to sell her business. With no idea what she was going to do next she stumbled across the answer, in the form of a small organic salon.
She went to stay with the product supplier and worked with her in the salon and the warehouse learning all she could about organic products. The results were inspiring and she discovered  a way to continue her passion for hairdressing working with organic products.
Now Claire can work safely and be confident that she is offering her clients a more natural, healthy experience without compromising on performance.
In 2011 Claire returned to England and her home town of Malvern to open pHd Malvern. The following year she was in the top 20 in the UK Photographic Stylist of the Year competition.
Meanwhile, the business is growing from strength to strength whilst Claire gets to continue to do the job she loves.
Becky Lloyd – Senior Designer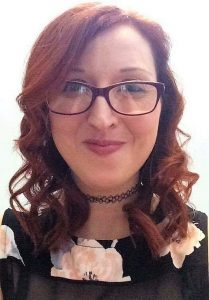 Becky, 35, is a highly experienced hairdresser and has been working in the industry for 18 years in local salons and as a course manager at South Worcestershire College. Her impressive array of certifications covers colouring and barbering to name a few – testimony to her love and enthusiasm for hairdressing.
It's not just hairdressing that piques Becky's interest, she has gained a wide range of skills working in retail, radio and even film!
Becky is now looking forward to further broadening her extensive skill set to encompass organic hairdressing. She is loving the opportunity to explore the high-fashion options brought to us by Kevin.Murphy's colouring range.
She's also keen to pass on that knowledge to her clients. Using non-toxic, natural and kinder products does not mean compromising on the latest fashion trends in hair colour or styling.  Becky takes her role very seriously and always makes time to listen to her clients and consider their hair condition first when choosing the kindest products available.
Becky's quirky, confident and excitable personality makes her a welcome addition to our close-knit team. Her caring nature and ever-present smile make her a joy to be around.