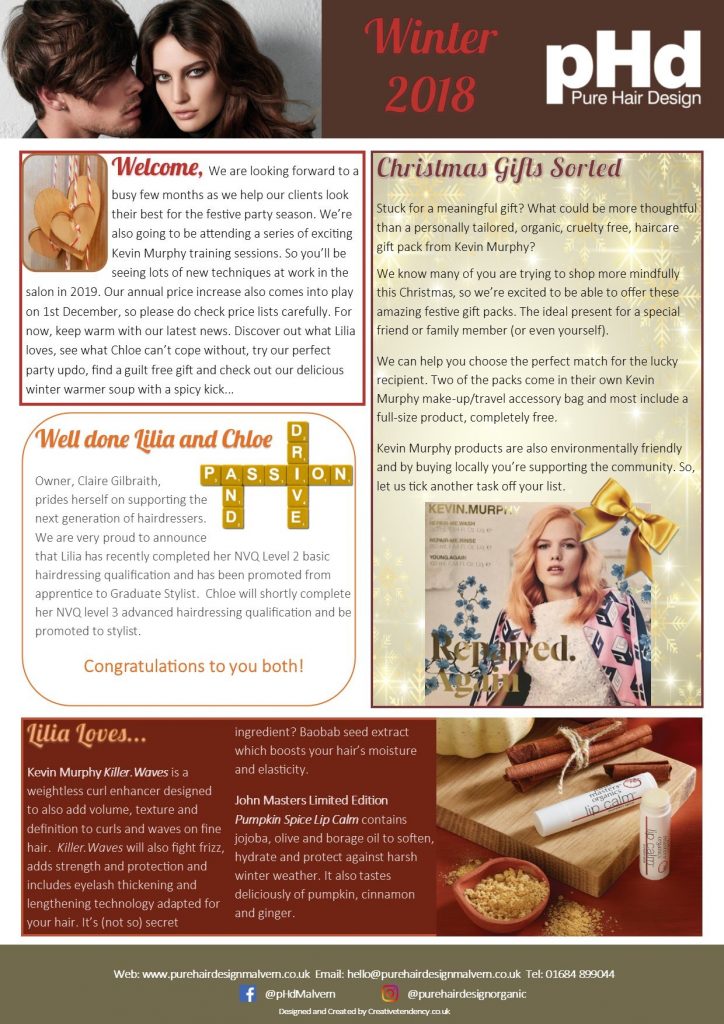 December is one of our busiest times of the year and we love it!
There's not much we enjoy more than helping our clients look their best for the festive party season. Whether we're just tidying them up, going for a full re-style, boosting colour or creating the perfect party up-do, it's go go go and fun fun fun.
That doesn't mean we forgot to put together our Winter newsletter for you though. We know how much you look forward to our latest seasonal issue packed with seasonal organic hair and salon news.
The pHd team have a great issue lined up for you, we have your Christmas gifts sorted and some great product faves from Lilia. Chloe shares her must-have products for taking her from a day working in the salon through to a night out on the town. We have a fantastic party up-do from Chloe and Lilia and, we know you missed the recipe in the last issue, so we've gone all out with a fiery Thai winter warmer soup!
We hope you enjoy this issue and would love to hear your feedback!