If you feel like you wake up in the morning and elves have spent the night knitting your hair then this product is for you! Un.Tangled by Kevin Murphy is a leave-in conditioner that's just fabulous at unraveling tangled hair pain free. It strengthens and restores hair while also offering heat protection from styling tools and the sun.
Full of goodness
It's packed full of fruit exacts, that sound more like a delicious fruit salad than a hair conditioner -desert lime, Australian round lime, Illawara plum, Australian finger lime, burdekin plum and kakadu plum! These goodies along with a healthy dose of vitamins and essential fatty acids give your hair resilience to harsh climates by absorbing moisture from the air.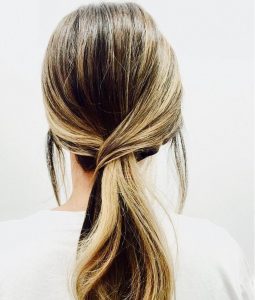 It even protects hair from damaging effects of salt and chlorine, so it's perfect for banishing tangled hair at home or on that winter sun holiday!
Don't just take our word for it!
One of our clients is a huge fan of Un.tangled.
"I bought Un.tangled for myself as my thick and long hair has a mind of it's own! It works wonders and saves me money because I use a lot less spray than in-shower conditioner. My daughter has inherited my hair and it knots as soon as we finish brushing! She's an active child so it's a constant battle. I tried out Un.tangled for her, in place of a normal conditioner, and was amazed, not only did it take all the argument out of brushing but it keeps it manageable for days."