We love the Hydrate.Me range from Kevin Murphy, it is a real rescue remedy for dry and damaged hair.
During these cold winter months the weather is very unkind to our hair, the cold, wind, rain all take their toll on even the healthiest of locks. Which is why the team at pHd would always recommend the Hydrate.Me range. It will quench dry and dull hair leaving you with beautifully nourished and hydrated hair. It's smoothing technology leaves hair looking sleek and shiny.
It's also perfect for straight, wavy or curly hair – so no excuse for hiding under that woolly hat!
Finally it smells amazing! A fresh, zingy scent, like lemon cake. A great way to start your day.
Hydrate.Me.Wash
We particularly recommend this to our clients with medium or coarse hair. Algae decreases drying time decreases drying time and improves your hair's elasicity. Shea butter gives a deep hydration while protecting your hair against the ravages of the weather. Bergamot extract works as an antioxidant and evening primrose oil softens your hair and aids moisture retention.
Just apply to wet hair and massage gently through from scalp to the ends, rinse thoroughly before applying Hydrate.Me.Rinse.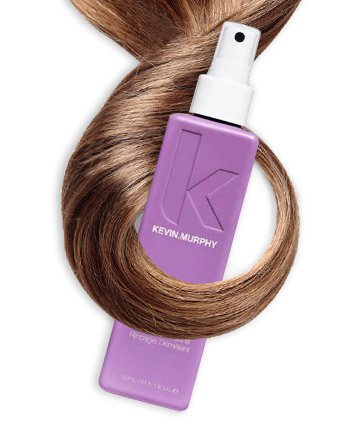 Hydrate.Me.Rinse
Use after Hydrate.Me.Wash to make split ends unrecognisable. This amazing conditioner will not only re-hydrate your hair, it will lock it in leaving your hair glowing and silky to touch. Kakadu plum is packed with vitamin c and protects your hair from continued damage. Johoba esters moisturises hair, repairs split ends and tames tangles. You'll also get second dose of Shea butter and evening primrose oil to protect against brittleness between washes.
After using Hydrate.Me.Wash apply a 10 pence size piece amount of Hydrate.Me.Rinse and massage through your hair. We recommend using a Wet Brush to help work the rinse right through to the ends an get rid of any tangles without any hassle. Rinse thoroughly.
Hydrate.Me.Masque
This deep conditioning and smoothing masque is designed for use on dry medium/coarse or damaged or colour treated hair to rehydrate it to it's fullest potential.
Kakadu plum, packed with vitamin c, adds moisture and promotes elasticity and strength while seaweed capsules offer a burst of hydration and help to soften the hair. Vitamin c and e are essential to keep post-coloured hair looking its best. Evening primrose oil gives even more hydration and rosehip oil locks it in to reduce dryness. Finally shea butter adds yet more moisture and a protective layer to keep the hair safe from harsh weather.
Smooth a 10 pence piece size onto towel dried freshly washed hair. Leave between 5-20 minutes then thoroughly rinse.
Un.Tangled
We just cannot get enough of this miracle working spray. Un.Tangled is amazing for anyone who sturggles with tangly, knotty hair. It literally does the hard work for you. It's a leave in conditioner, that not only beats knots into submission it also strangthens, restores and de-frizzes hair all whilst providing heat protection to keep hair safe when styling. We love it!
Australian fruit extracts detangle and help your hair to be it's best version. They also strengthen and restore your hair. Tasmanian pepper and golden bamboo soothes the scalp and aniseed promotes strength and shine. Wile rosella flower contains vitamins a c and e which repair and nourish your locks while lactic acide smooths away frizz.
Spritzt sparingly onto damp hair and brush through with a Wet Brush.